In December 2022 the My Leviton App was updated and introduced the Dashboard feature which moved the Devices On and Devices Off Tiles to the new Snapshot Widget. To learn more about the Dashboard please read the article What Is the My Leviton Dashboard and How Do I Use It?
Prior to the change the Devices On and Devices Off Icons were located at the top of the Devices Screen: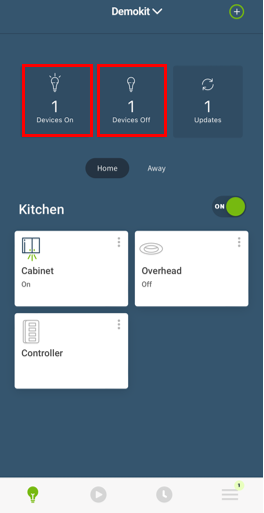 Devices On and Off can now be found in the Dashboard Snapshot widget.

To move or customize the widget please read the article How Do I Customize The My Leviton Dashboard?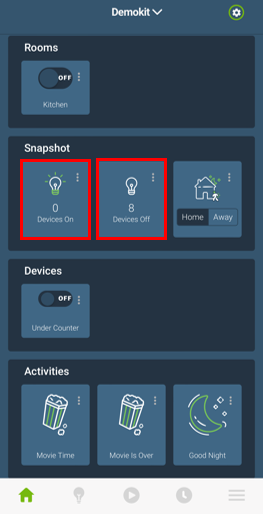 The Devices On and Off Icons still work the way they did in previous versions of the app. The total number of devices currently in the On or Off state are shown on the tile. If you tap the tile or the 3 dots on the right side you are presented with a list of all of the devices so you can easily turn individual items on or off or use the All feature to turn all controlled lights on or off.
Devices Off Screen: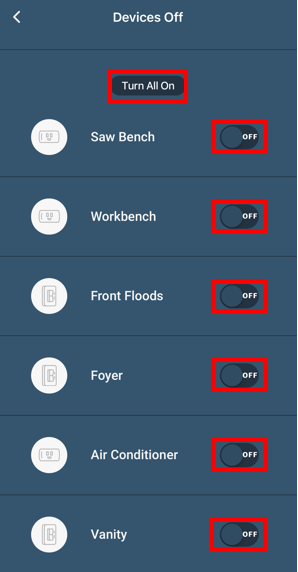 Devices On Screen: