In December 2022 the My Leviton App was updated and introduced the Dashboard feature. This update moved the Home and Away Toggle option to the new Snapshot Widget. To learn more about the Dashboard please read the article What Is the My Leviton Dashboard and How Do I Use It?
Prior to the change, the Home and Away toggle option was located at the top of the Devices Screen:
Home and Away can now be found in the Dashboard Snapshot widget

To move or customize the widget, please read the article How Do I Customize The My Leviton Dashboard?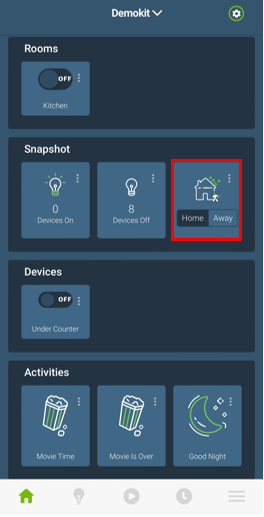 By pressing Home or Away you can change the current mode: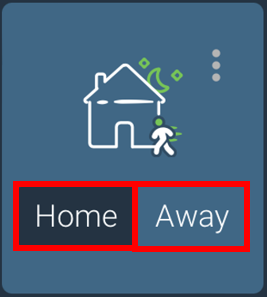 To change Home and Away settings press the 3 dots in the upper right corner: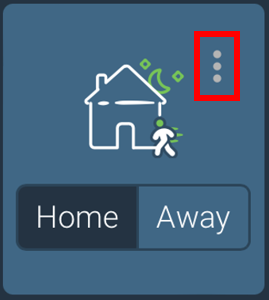 Depending on your current Home and Away configuration entering settings will either prompt you to setup Home and Away or Edit your existing configuration. To learn more about the Home and Away feature please read the article Can I randomize lighting to make my home look lived in when I'm away?