During the Smart Breaker enrollment process, the LWHEM or LDATA establishes a communication link with each breaker. After all breakers are discovered the installer is asked to place all breakers into the correct position and provide a name. During the enrollment process it is possible for the LWHEM or LDATA to be connected to a breaker but not know the correct location. If that happens an "Un-Positioned Breaker" message will be displayed on the panel view. The positioning wizard is used to complete the configuration of the Smart Breakers.
To correctly position any remaining Breakers press Resolve: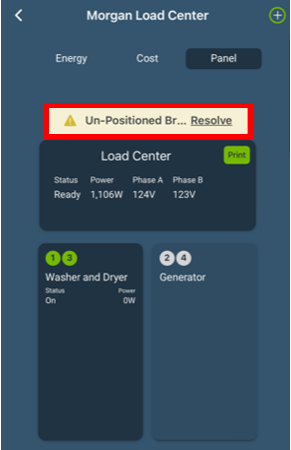 Choose the Smart Breaker to position: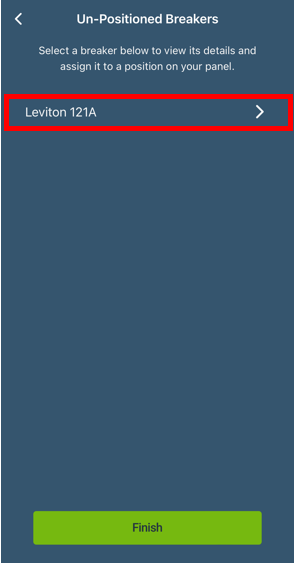 Use the 'Identify Breaker' to flash the breaker LED.
To configure the breaker use the 'Unset' drop down to choose a location: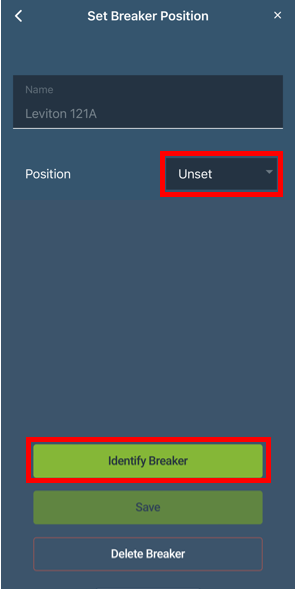 Choose an open location in the panel: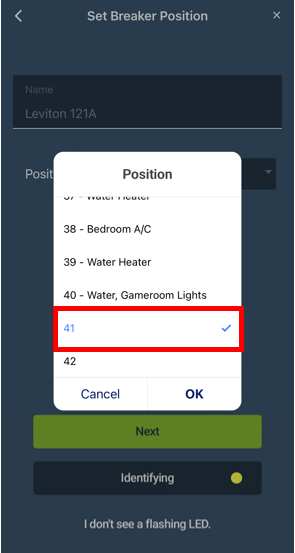 Complete the breaker information: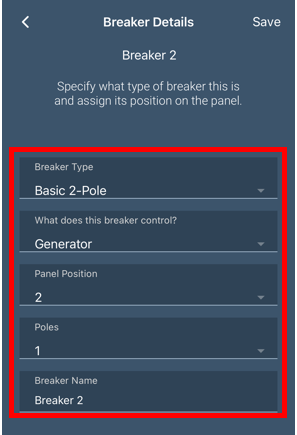 Continue the Positioning process until all breakers are placed: