To ensure correct CT readings each CT must be oriented correctly, monitoring the proper load Phase (A or B), and be enabled in the My Leviton App. When any item is not configured correctly you may see readings at or near zero or in the case of grid power with solar the reading may appear backward. This article is designed to provide assistance with troubleshooting. Please use the LWHEM Get Started Guide for proper installation instructions. For information regarding configuring CTs in the My Leviton app, please read the article What are LWHEM Current Transformers (CT) and How Do I Configure Them?
WARNING: To avoid fire, shock, or death, turn off power supplying to the equipment, and confirm power is off before installing, removing or servicing equipment. A licensed electrician is recommended for all applications within a Load Center.
Confirm Proper LWHEM Wiring
Always use a double pole breaker to power the LWHEM
Consult the Phase Map below for Phase A and Phase B locations
The Black LWHEM power wire connects to Phase A
The Red LWHEM power wire connects to Phase B
The White LWHEM neutral wire connects to the neutral terminal
Connections should be torqued to 25 in-lbs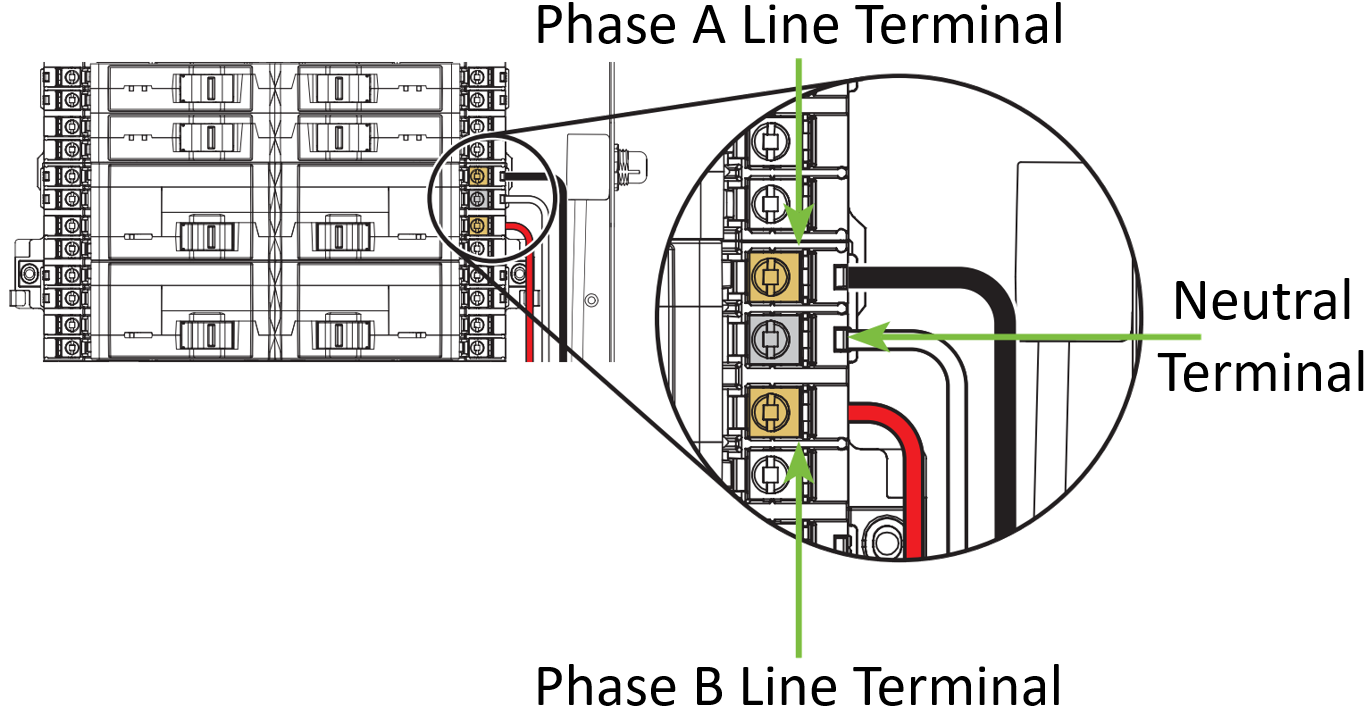 Phase Map
The illustration below shows each breaker position to identify Phase A and Phase B.
Be certain to use the position numbers the top location of a 2-pole breaker

is not always

Phase A.
The CT with the Black and Blue Wires must monitor the Phase A load and the CT with Red and Blue wires must monitor the Phase B load. The load must always be a 240VAC load.
Note, the illustration shows a Load Center installed with the feed at the top or bottom, choose the left or right image based on your installation.
Black numbers = Phase A
Red numbers = Phase B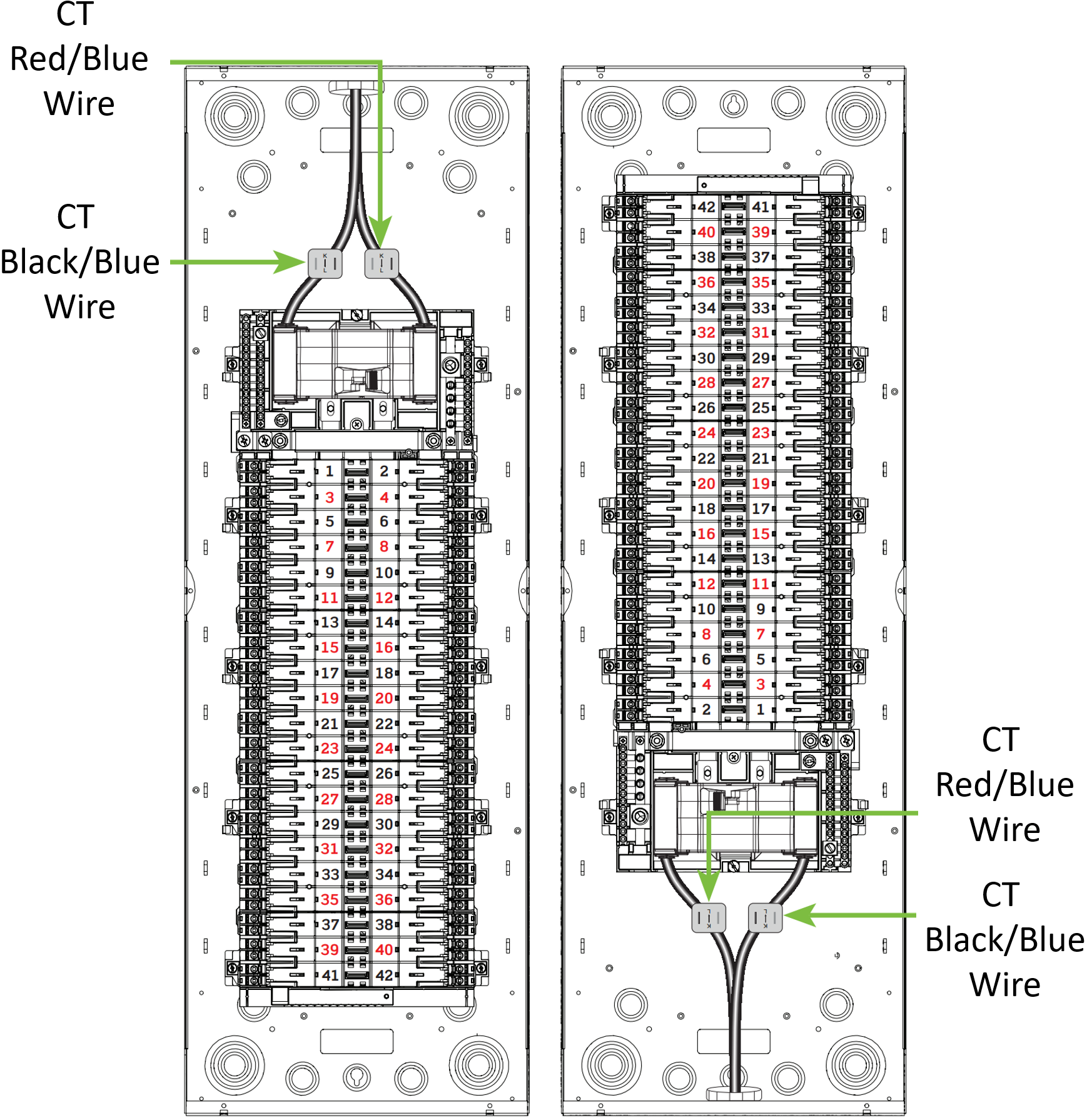 CT Orientation
On the CT there are markings K -> L embossed in the plastic. CTs MUST monitor BOTH sides of the phase (A and B = 240V) and MUST must have the same K -> L orientation. The K is the source of energy and the L is the load. If the readings appear to be inverted, simply flip both CTs. Make certain to use the K and L markings not the low voltage wires to ensure proper orientation.
For grid connections the Leviton Sticker (L side) faces the main breaker or lugs
For 2-pole alternative energy breaker connections (solar, battery, storage, generator) install the CT with the Leviton Logo facing the breaker.
For standard breaker monitoring (power is not back fed) install the CT with the Leviton sticker facing away from the breaker.