The LWHEM has 3 ports for use with LSMMA Current Transformers. Note, port 1 is the furthest away from the power leads. Please consult the LWHEM Get Started Guide for proper installation.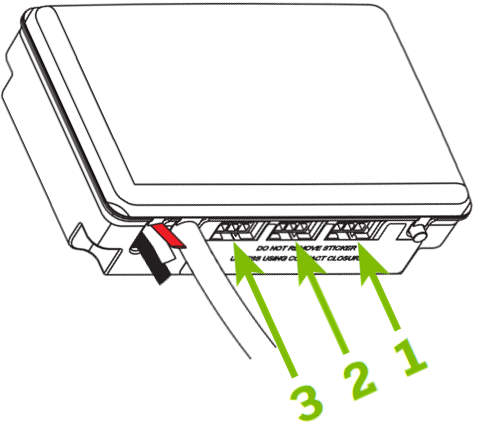 Not all 3 ports will be used in each installation. The most popular application will be a grid connection plugged into Port 1. This will be helpful showing and logging energy consumption. If additional CTs are installed, choose the correct usage. If a CT channel is not used, choose Not Used.
To setup a CT channel choose the Load Center from the Devices menu (lightbulb).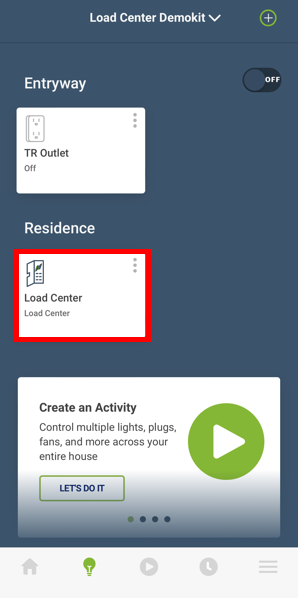 Choose the Panel option.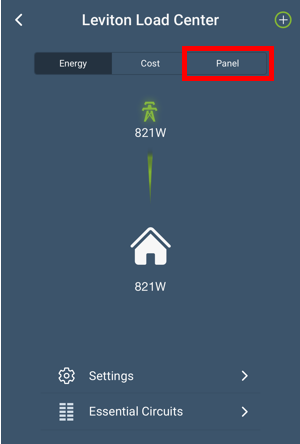 Choose the + in the upper right corner.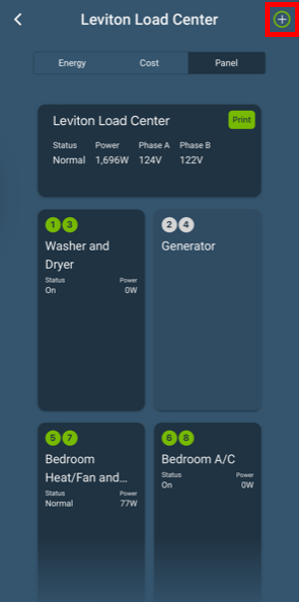 Choose Add Current Transformer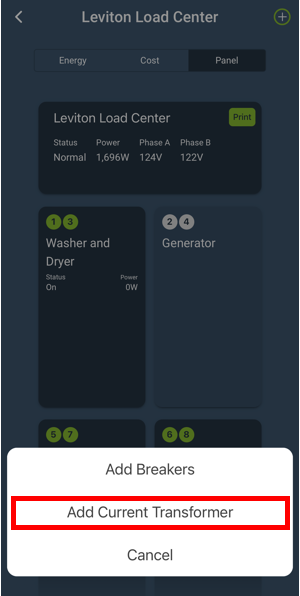 Choose the Current Transformer use.
The most popular applications are shown
Each usage listed below generates an icon that corresponds with energy usage
Additional usages (not shown) are available and can be used for logging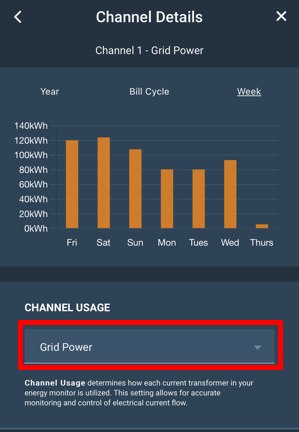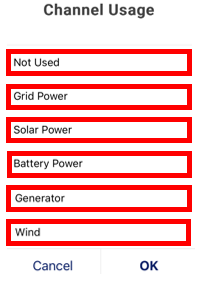 When complete the CT(s) will show in the panel view and the Dashboard.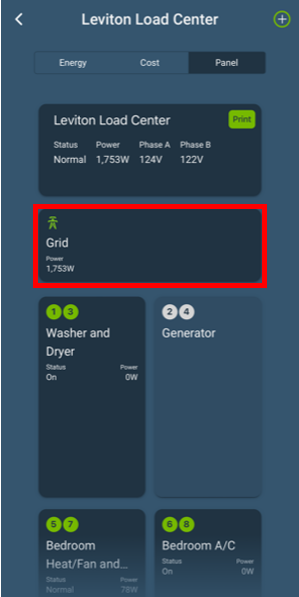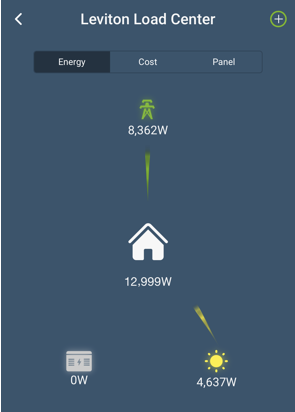 Note: If the Current Transformer readings do not appear correct, please review the article How to Diagnose Incorrect CT Readings.