Yes, Decora Smart Wi-Fi works with Google Assistant for hands-free operation of Decora Smart Wi-Fi products.
Getting Started
By linking Google Assistant and My Leviton in the Google Home app, you can control your Decora Smart Wi-Fi devices with your voice or from the Google Home app. To get started, your Google Assistant device (e.g. Google Nest Hub, Google Home app, mobile device, etc.) will need to be installed and/or configured before proceeding. You will also need your Decora Smart Wi-Fi devices installed and enrolled to the My Leviton cloud.
Please make certain your My Leviton app is up to date (3.13.4 or later). You will also need the Google Home app installed on your mobile device.
Press the 3 lines in the lower right corner to enter the settings menu in the My Leviton app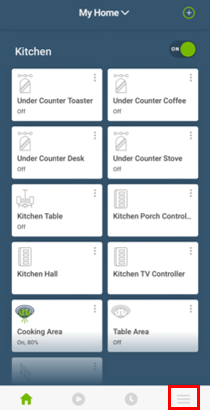 Choose Google Assistant in the Integrations section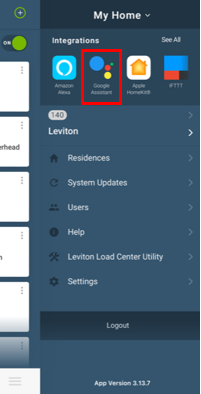 Choose the option Integrate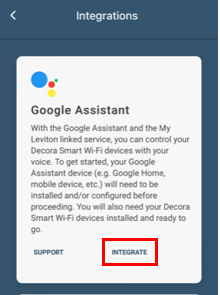 The Google Home app will launch and link the services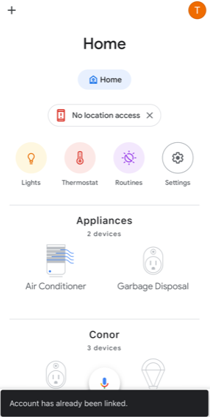 You're all set! You can now control your My Leviton devices from the app, a Google touchscreen or a Google Voice Assistant.