Yes. Once you have enrolled your Decora Smart devices to the My Leviton app, simply add your My Leviton account information and your Wi-Fi devices can be imported to your SmartThings experience.
Getting Started
Samsung SmartThings is a powerful home automation hub that integrates a large number of devices, protocols, and services. SmartThings has added support for My Leviton Decora Smart Wi-Fi devices to easily expand the capabilities of the SmartThings system. To get started, you will need to sign into the SmartThings app. This procedure will show you how to connect SmartThings to the My Leviton cloud. Once paired, you will be able to include Decora Smart Wi-Fi devices in SmartThings app and automation routines.
1. Within the SmartThings App, choose the + in the upper right corner: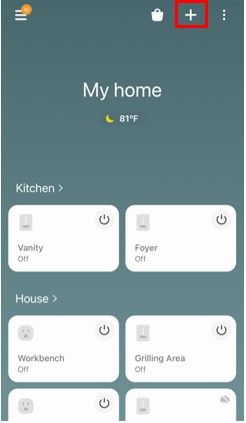 2. Choose Device: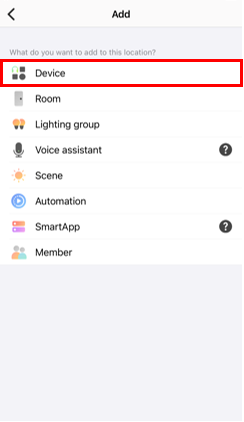 3. Search by brand and choose Leviton: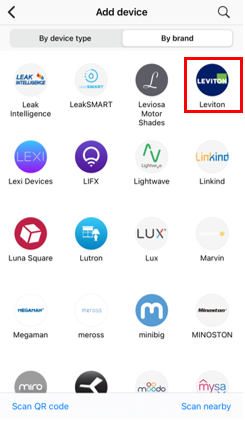 4. Choose the device type you are importing: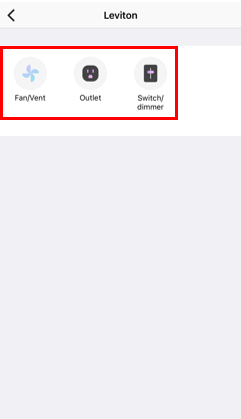 5. Choose Leviton Decora WiFi: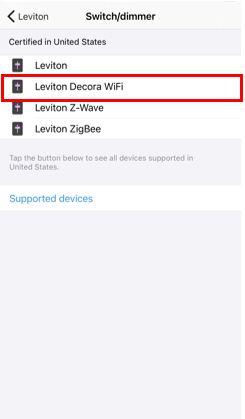 6. Choose where you would like to place the device. If importing multiple devices import them to a room and move them after the import is completed: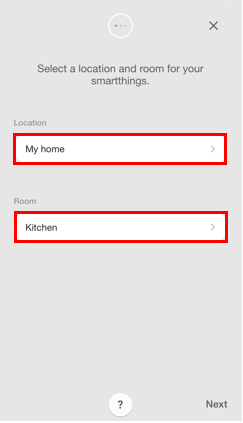 7. Authorize connecting to Leviton by pressing Leviton Login: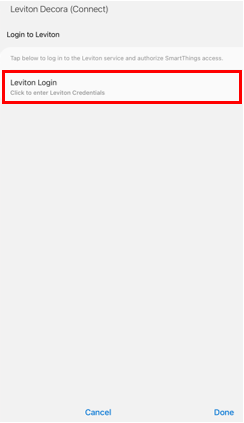 8. Enter your My Leviton account Email and Password:
9. SmartThings will retrieve a list of available devices from your My Leviton account.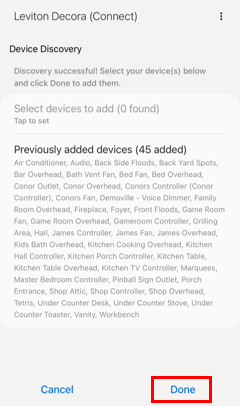 10. A list of available devices will appear. Select each device you would like to control using SmartThings. Press done when desired devices are selected.
11. You will receive a confirmation message when the devices are successfully added:
12. All newly learned devices will appear in the SmartThings dashboard
.