To create a schedule:
1. Select the clock icon in the lower right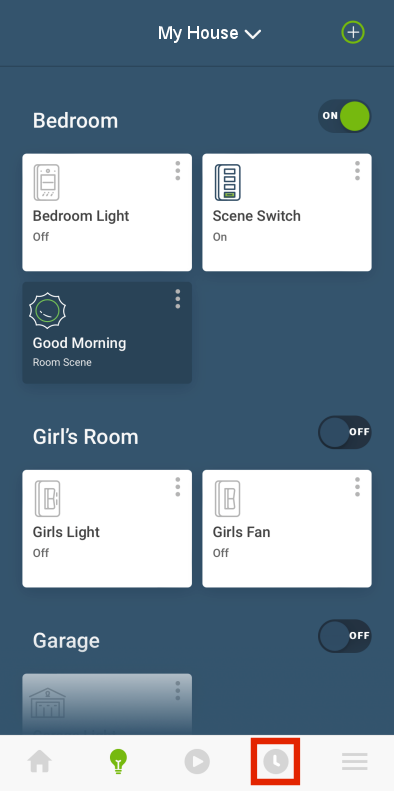 2. Choose Add a Schedule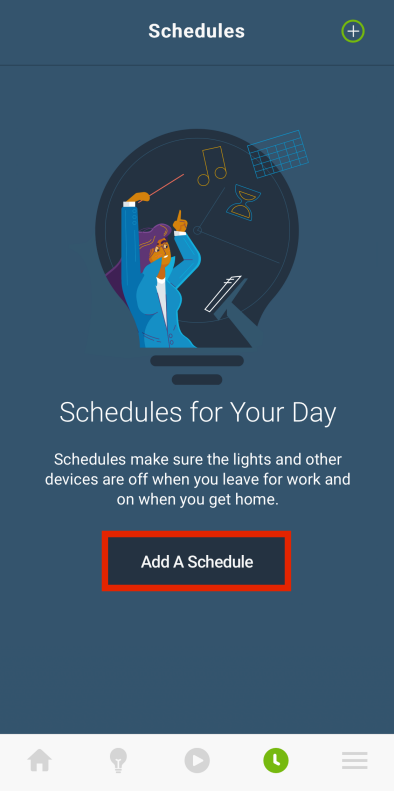 3. Select the Devices to be controlled and how they should react when the schedule is run. If you are using rooms and click the room all items in the room will be selected. Press Next.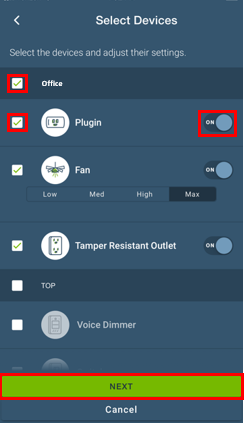 4. Choose the specific time or choose Sunrise/Sunset. If you choose sunrise or sunset you will have the option to choose a time frame before or after sunrise or sunset. Note, when you setup the residence you were asked for an address, the location information is used to determine the correct sunrise / sunset time.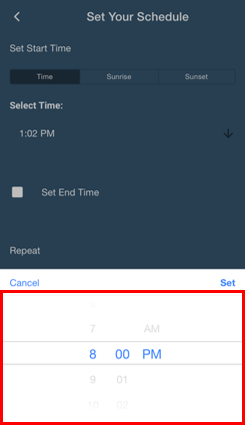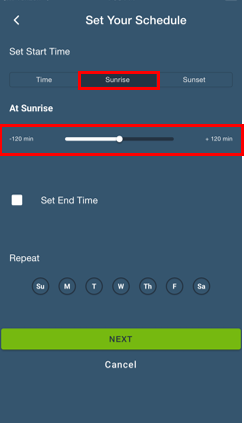 5. Each schedule can have a start time as well as an end time. A common example would be to turn exterior lights on at sunset and then off at a later time like midnight or sunrise. The end time is optional.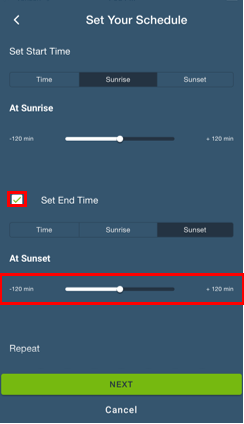 6. With the start and end times setup, next choose the days you would like the schedules to run by clicking on the days. Finish the schedule setup by clicking Next. The last step is to give the schedule a name.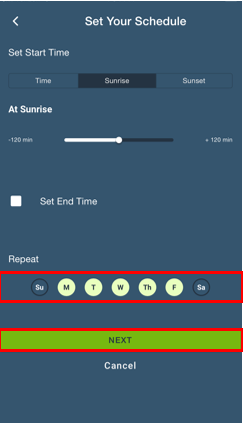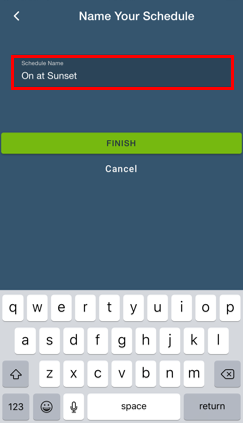 7. The schedule is transferred into each device.
Note: Your schedule will continue to run even if you experience an interruption with your internet. When a Decora Smart Wi-Fi device connects to the My Leviton Cloud Service it receives current time, the location sunrise/sunset information and schedules. As long as power remains the schedules programmed via the My Leviton App will continue to run even if the Internet service is lost.