If a schedule is not running at the designated time, it may be because the Decora Smart Wi-Fi device has the incorrect time. First try: Entering or Re-entering the Residence Address: https://decorasmartsupport.zendesk.com/hc/en-us/articles/360017962454-Schedule-not-Running-Enter-or-Re-enter-Residence-Address
If it is still not working properly, it may be necessary to use your mobile device's Location Service so that your devices get the correct time for their location.
In the My Leviton app select the menu button in the upper left corner.

Select Residence Settings to edit the Residence.

​
​

Delete the ZIP Code to reveal the GET MY LOCATION button.

​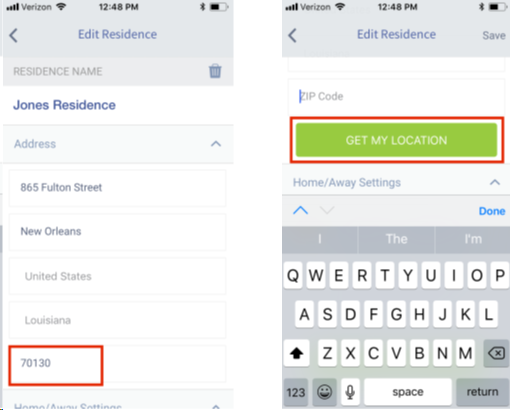 ​
Tap the GET MY LOCATION button.
Now, create a test schedule and see if it runs at the designated time.
If it is still not working, try Creating a New Residence: https://decorasmartsupport.zendesk.com/hc/en-us/articles/360017967154-Schedule-not-Running-Create-a-New-Residence