Yes! In the Residence setup, you have the ability to run Activities when you arrive home or leave home, as well as randomize on/off times for select lighting when you are away.
In the My Leviton app select the menu button in the lower right corner.
Select Residence Settings to edit the Residence.
​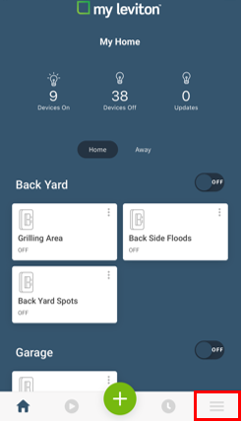 ​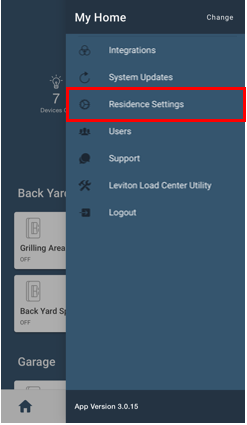 Click on Setup Home / Away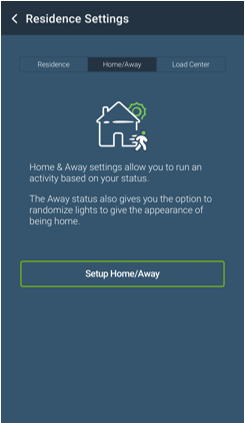 Choose the activity you would like to run when you come home. If you have not setup an activity you can click on Create Activity. Click Next when done.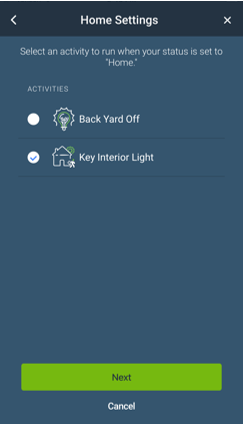 When you leave the home you can setup away actions. You can select an activity and/or choose Randomize lights. If you choose lights from the list the will be randomly turned on and/or off between sunset and 11:00PM providing a lived in look.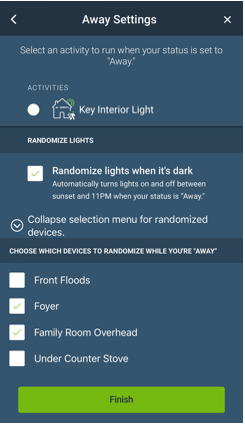 When the away settings have been selected press finish.
The Home and Away mode can be changed via the app or a DW4BC 4 Button controller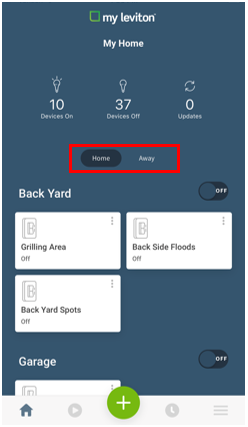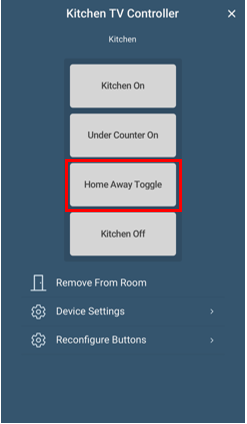 Pressing the 4 Button controller Home/Away button will turn the LED Red when in Away mode