If you change your router, one solution is to change your new router's configuration to the same wireless SSID and Wi-Fi network password as your previous router.
If you don't want to use the same network credentials with your new router or if you want to change the SSID and/or Wi-Fi network password in your existing router, you should use the Reconfigure Wireless option on the Device Info screen in the My Leviton app and follow the instructions to pair your device to the new network/network settings.
Reconfigure Wireless
To reconfigure the wireless settings (SSID and/or Wi-Fi password) on an existing Decora Smart Wi-Fi device, using the My Leviton app, select the device from the Devices list, and then press the Device Settings icon.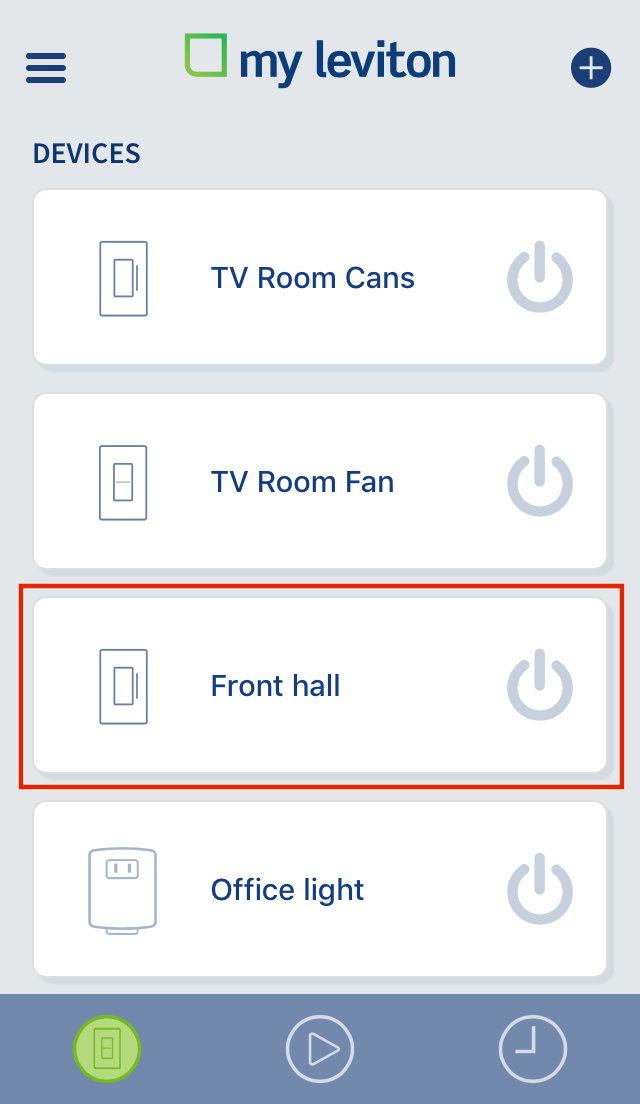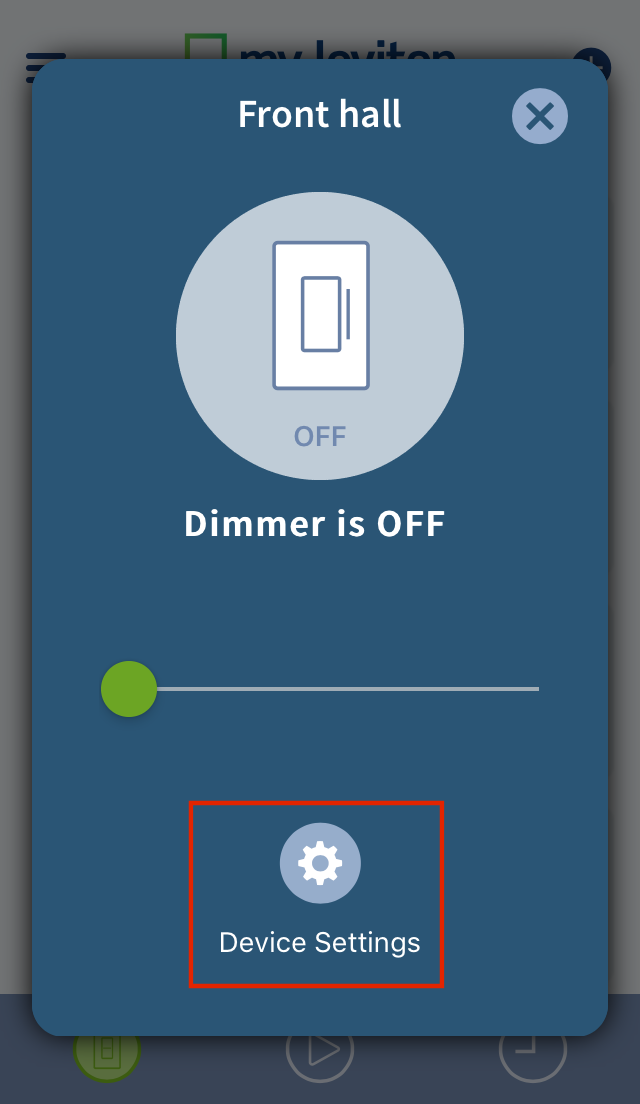 Press the Reconfigure Wireless icon on the Device Info screen.
On the Reconfigure Wireless screen, follow the instructions and then press Continue.
Confirm the Wi-Fi device is ready for inclusion with the LED quickly flashing green.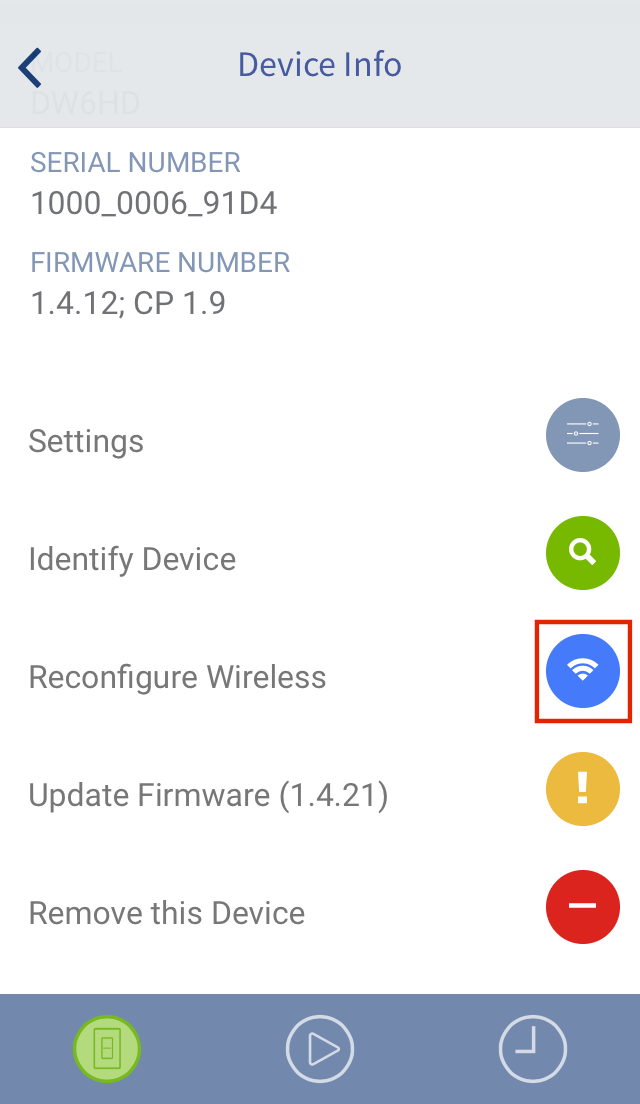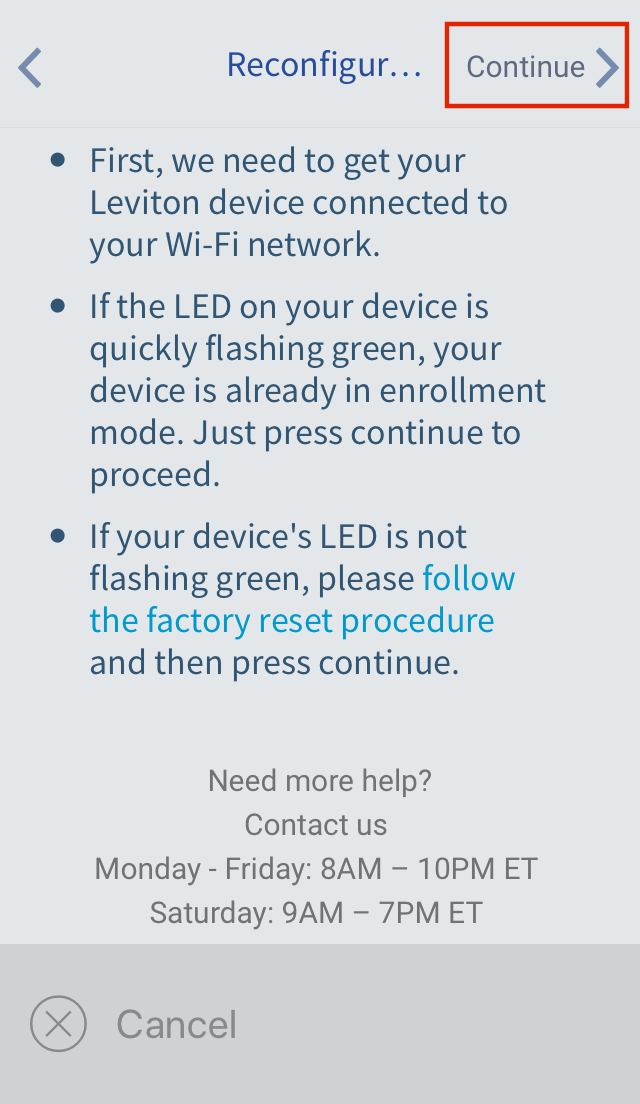 To start, press the Connect to Device button.

The app will bring you to your mobile device's Settings screen. Select Wi-Fi.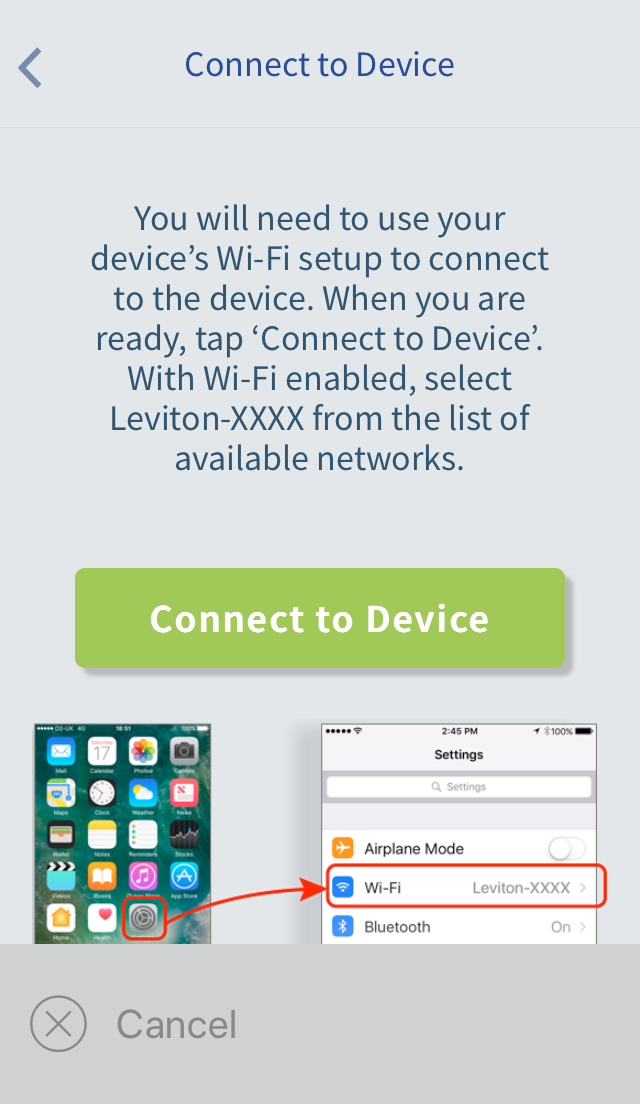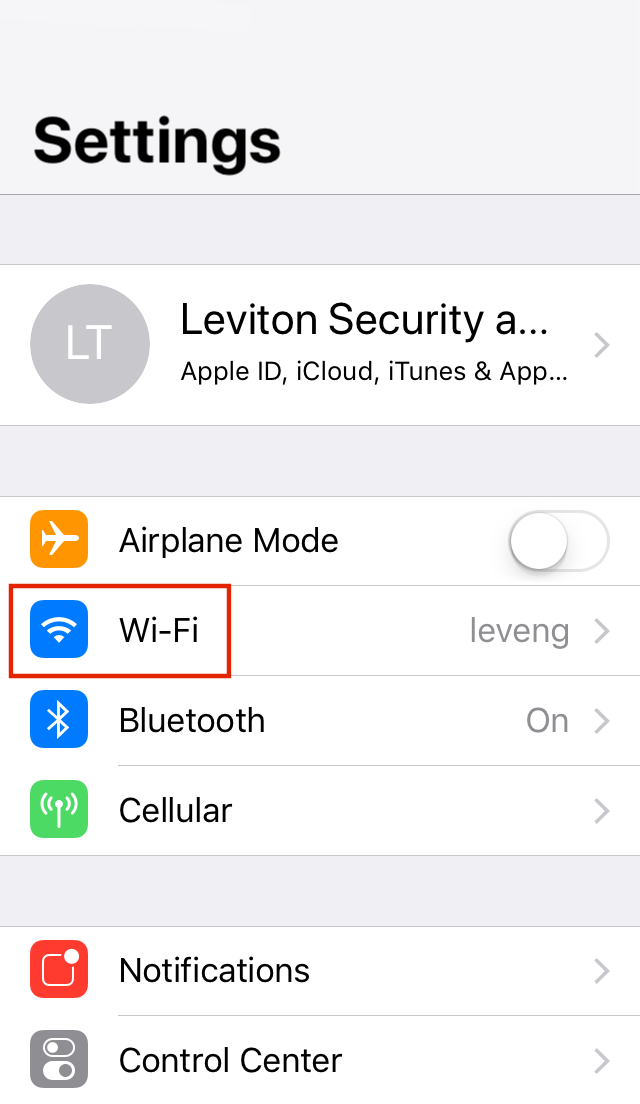 Find the Leviton Decora Smart Wi-Fi device in the list of available Wi-Fi networks (it will be listed in the format of Leviton Device-xxx). Select it to connect you mobile device's Wi-Fi to the Leviton Decora Smart device's Wi-Fi network.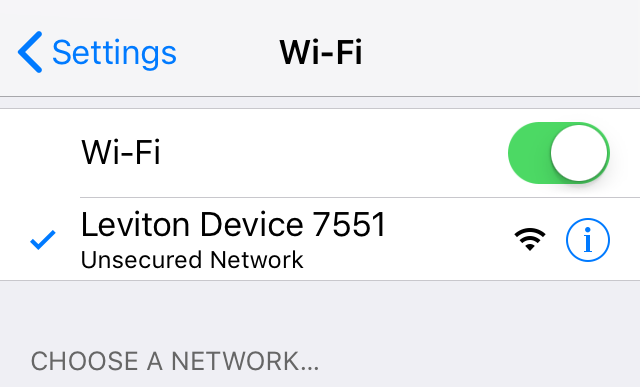 Navigate back to the My Leviton app.  Once you've returned, the My Leviton app will automatically connect to the Leviton Wi-Fi device.
The app will provide a list of visible wireless networks available to the Leviton Wi-Fi devices. Choose the network with the best signal strength available that you are authorized to join.
Press Next.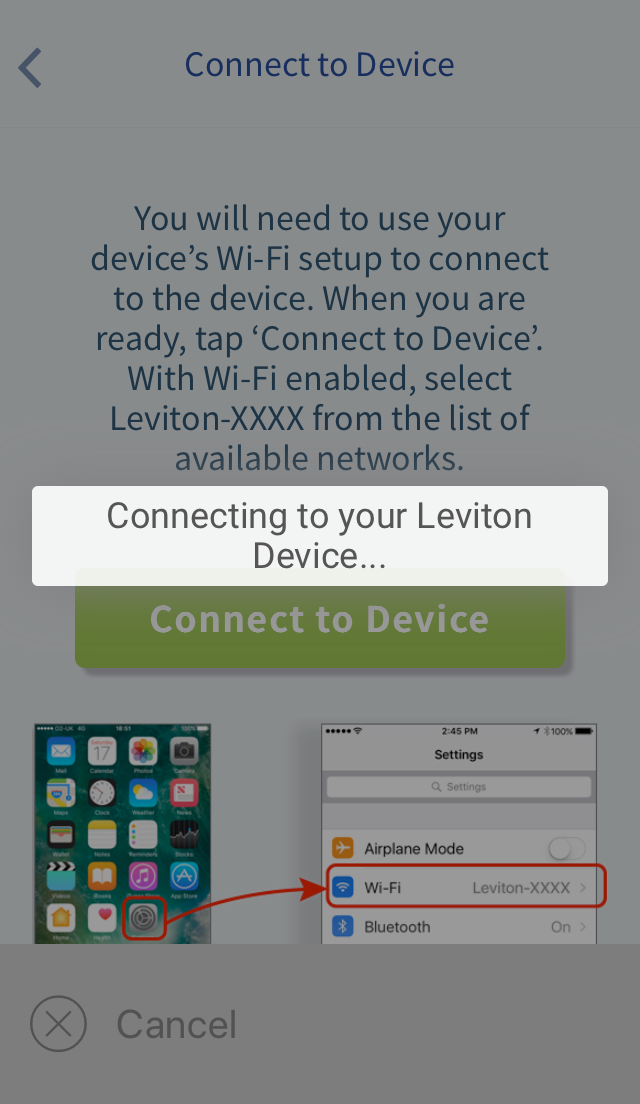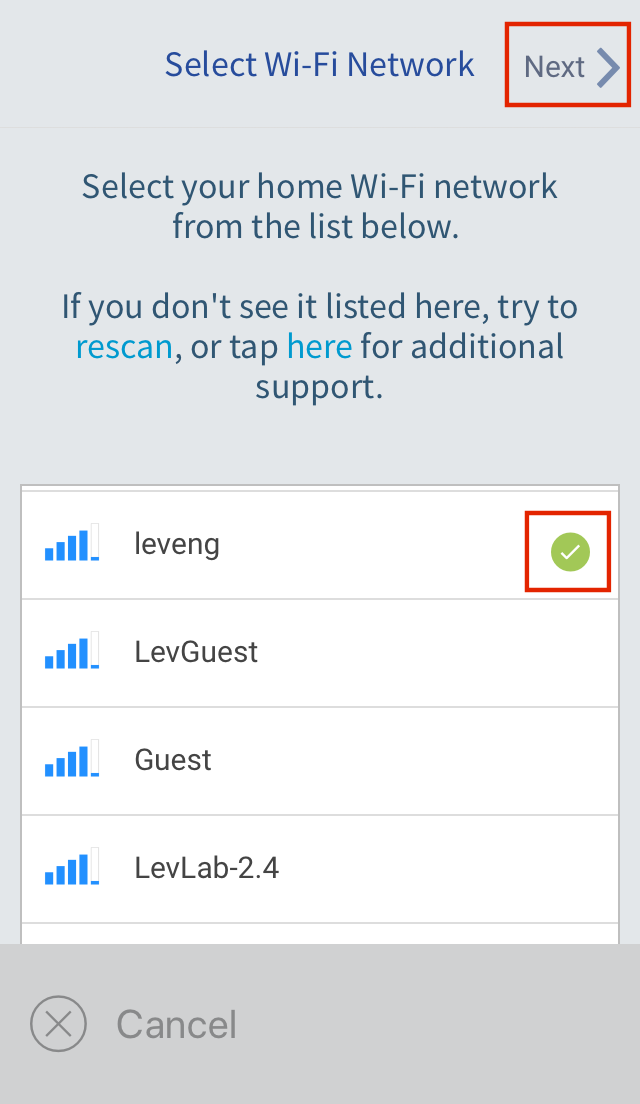 Enter the network password. Please note that passwords are case specific. If you are in a safe location to show your password, press the eye icon to see the text.  Press Continue.
The app passes the Wi-Fi information to the Leviton Wi-Fi device.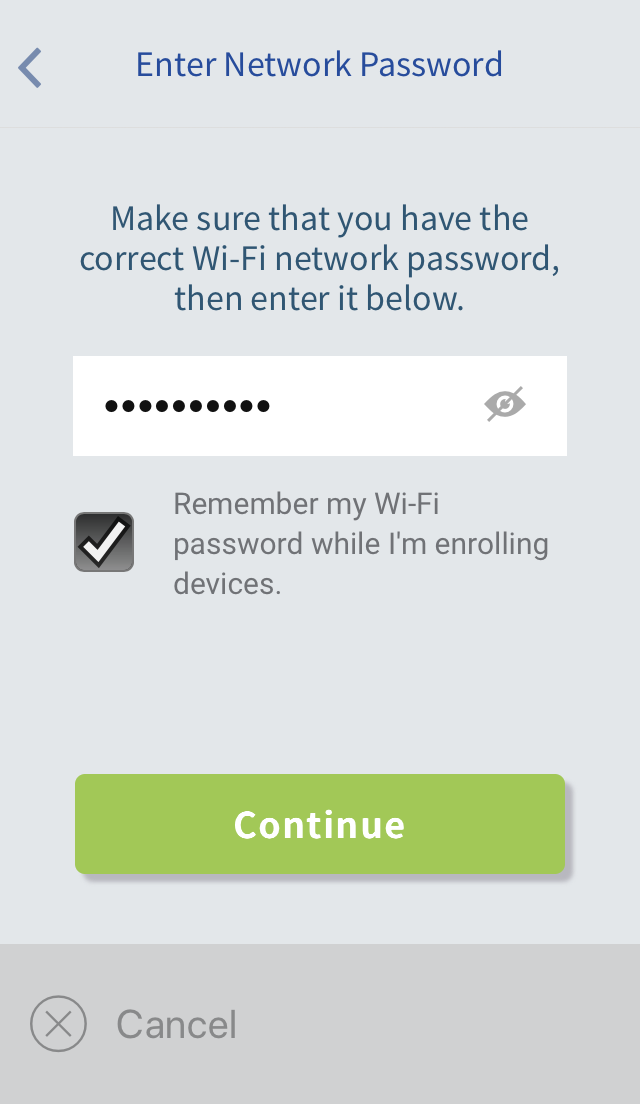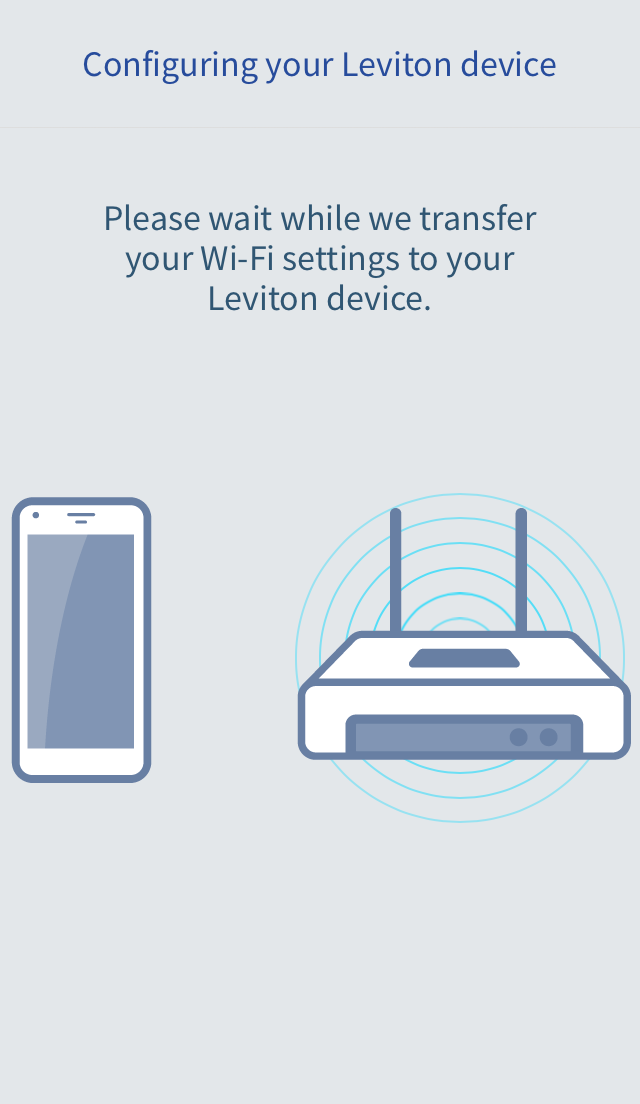 The Decora Smart device then registers with the cloud.

When the process has been successfully completed, you are returned to the Devices screen.