With the release of iOS 14 Apple introduced new privacy features. The user now has control of allowing or preventing local communication. The does not affect use of a My Leviton device during normal use; however, it could prevent the enrollment of a new device. The first time a device is enrolled the user is presented with the request to allow the My Leviton app to talk over a local network connection. Please choose OK. The option only appears on the first attempt to add a device, the rest of this article is required if Don't Allow was chosen.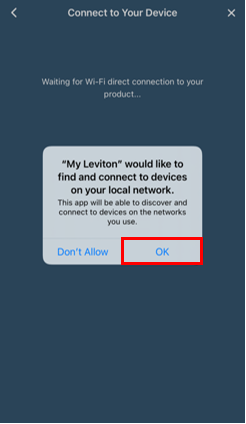 Choosing Don't Allow prevents the My Leviton from communicating to the new device. The result is the communication icon spinning until a message stating it could not connect appears. The fix is easy.
Enter Settings and choose Privacy: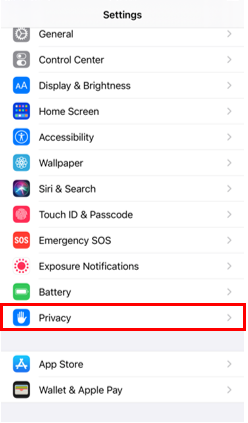 In the Privacy settings choose Local Network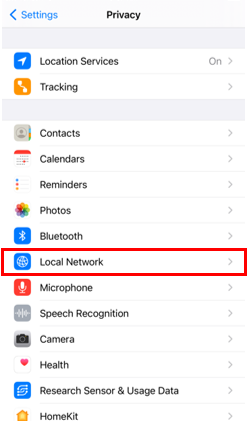 The My Leviton app will appear. Turn Local Network communication On.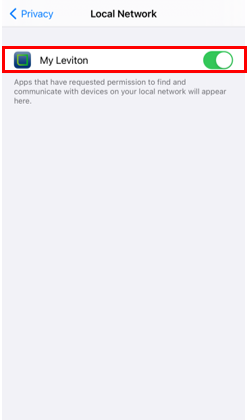 Return the to the My Leviton app. Enrollment will work properly.
Note: If this solution does not address your issue, please review the article: When enrolling a Wi-Fi Device, my Mobile Device cannot Connect to the Leviton Device in the Wi-Fi Settings