If your Alexa Skill becomes disconnected it is easy to reenable the Skill.
Open the Alexa App
In the lower right corner choose 'More'
Choose 'Skills & Games'
In Skills & Games choose 'Your Skills'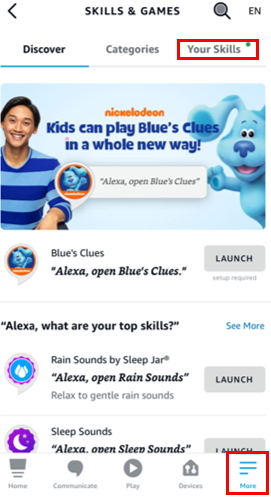 You will find the My Leviton Skill in either the Enabled or Update tile
If the skill is disconnected it will show 'Account linking required'
Tap on 'Account linking required'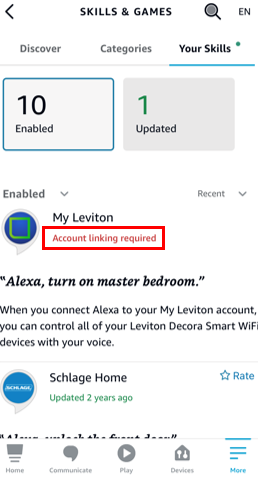 Choose ' Enable To Use'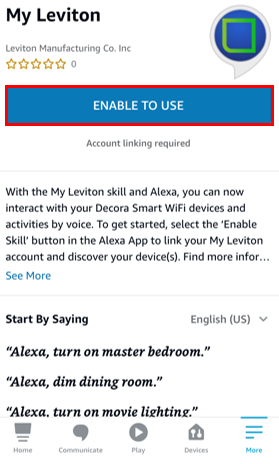 Enter your My Leviton e-mail and password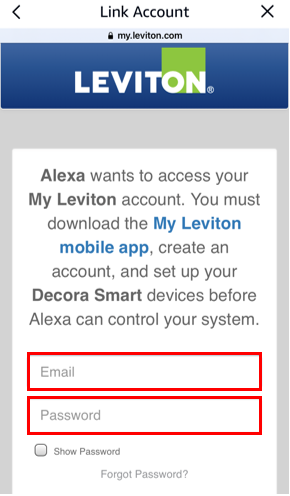 The account will be relinked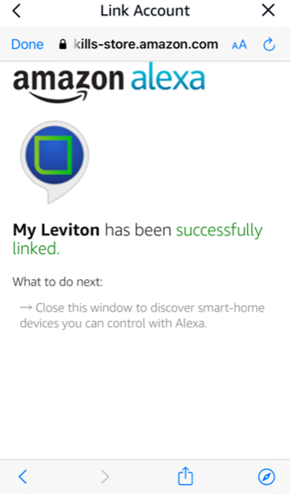 When a relinking occurs the Alexa app will prompt to rediscover your devices. Please follow the directions in the article Does Decora Smart® Wi-Fi work with Amazon Alexa?