Decora Smart DN No-Neutral switches and Dimmers can be added to Apple HomeKit after the bridge and DN devices have been paired to the MLWSB Decora Smart Wi-Fi Bridge.
See the article Add a Decora Smart® No-Neutral Device to the My Leviton App to enroll the MLWSB and DN Devices. Once the devices are enrolled use the Homekit app to add the bridge and connect devices to HomeKit.
Choose the + in the upper right corner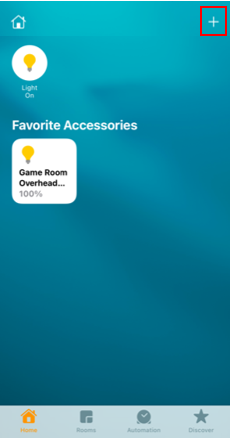 Choose Add Accessory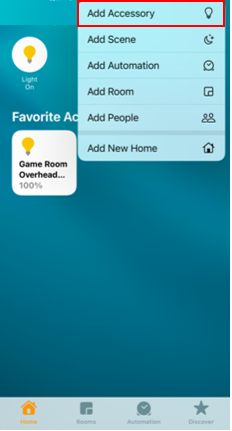 Using your camera use allow your iPhone to scan the Homekit code on the MLWSB Decora Smart Wi-Fi Bridge.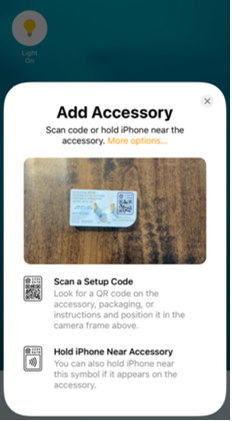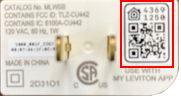 The WLWSB may be identified as a Switch or a Bridge.
Plug the Bridge into an outlet and wait for the LED to start flashing green
Choose Add to Home.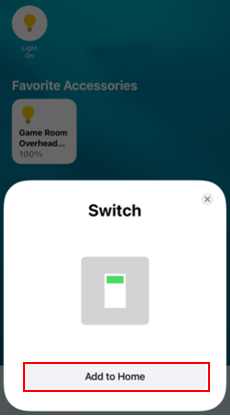 Choose the room for the Bridge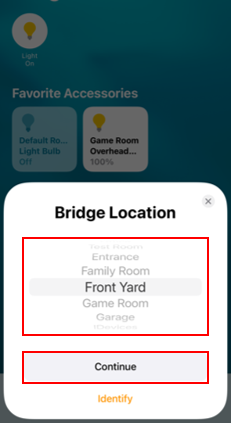 Name the Bridge and press continue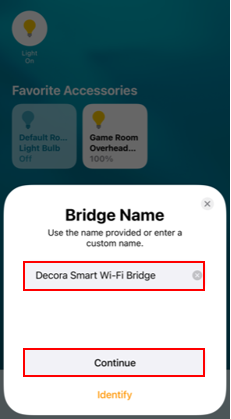 Press Continue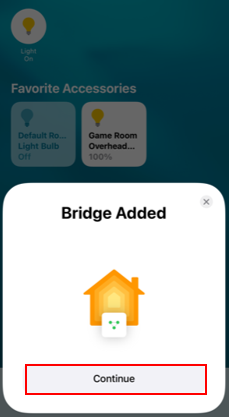 The Home app will begin the add process for each dimmer or switch connected to the Bridge.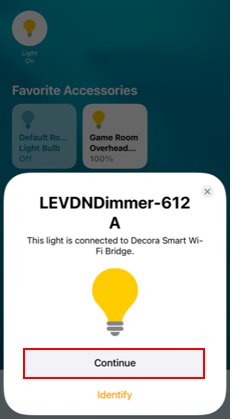 Choose the room for the connected switch or dimmer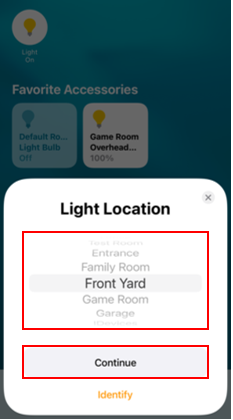 Name the switch or dimmer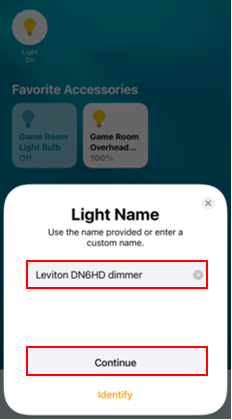 Part of the HomeKit experience is to identify lights that should turn on or off based on the movements of your iPhone. Choose if you would like your light to turn on or off based on arriving or leaving home.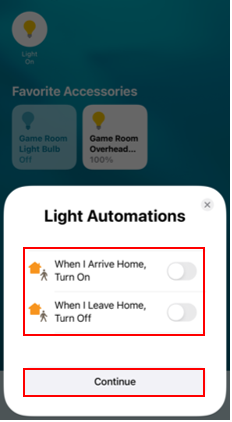 The Bridge and DN No-Neutral Switch or Dimmer have been enrolled.